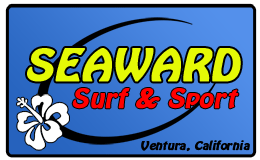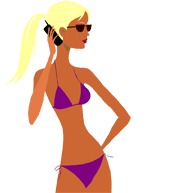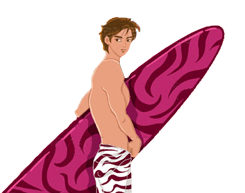 Surf Shop
Seaward Surf & Sport
1082 South Seaward Ave.
Ventura, California 93001
(805) 648-4742

Open Daily:
9:00am - 7:00pm

Seaward Surf and Sport was established in 2004 as a simple board rental store. Over the past 4 years we have expanded to rent a full selection of beach and water equipment. We also now sell surfboards, body boards, skim boards, skateboards, sweatshirts, tshirts, swimwear, hats, and everything you need to have a great time at the beach. Contact Us to find out more!

Seaside Surf Rentals
Seaward Surf & Sport Storefront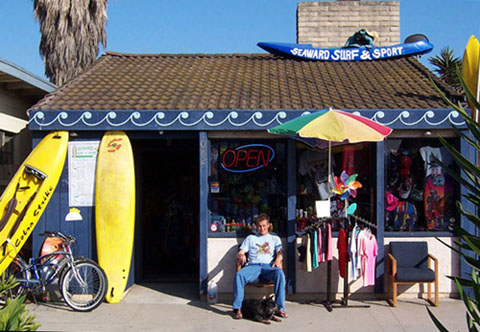 Only 1 block from the beach!
Rent your:
surfboards
Wet Suits
Beach Cruiser Bicycles
... and walk to the beach. No need to stow your surfboard in your vehicle. Just carry it into the surf! Don't worry about what to bring to the beach. We have everything from sunscreen to sunglasses, to towels and bikinis . We carry it all year round. Enjoy the surf of the ocean without worry. Just come see us if you need anything.
Come Visit Us at Our Store! We're located just half a block from the beach on Seaward Avenue in beautiful Ventura, California!
Check out the Local Surf Report